Monday, September 25, 2006
Monday, September 11, 2006
we remember still...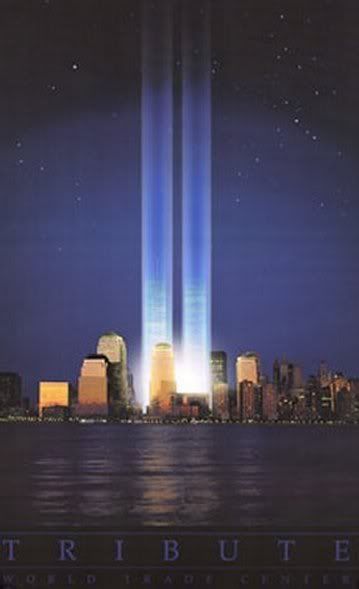 Labels: NFC
Wednesday, September 06, 2006
"...look to the rainbow..."**
this is worth an upsizing click...at least imho ;-)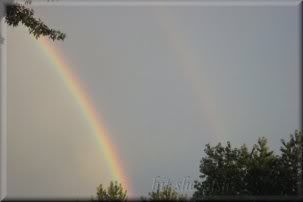 i spotted this tuesday evening and didn't think it would stay around until i could get outside with the camera...fortunately i was wrong!
i can't remember the last time i saw a rainbow that was this clear...i'm not sure why, but around here they don't usually show up so nicely, and double ones are rare (the second 'bow' is to the right of the brighter one...it's easier to see in the larger photo). i think it stayed around for fifteen minutes or so, until clouds re-covered the sun...a temporary side-effect of the thunderstorms that had been popping up all afternoon.
a photo is never as good as reality...but this isn't too far off...and it'll help remind me of how lovely it was to watch...
**not the greatest title, but saturday night's viewing of Finian's Rainbow (and the resultant hilarity lol...you had to be there) is still fresh in my so-called mind ;-)
Labels: NFC